The EMCOR Facilities Services (EFS) approach to commercial janitorial services is meticulous, and we've earned a hard-fought-for reputation as the preferred janitorial and floor care partner of retail clients all across the nation.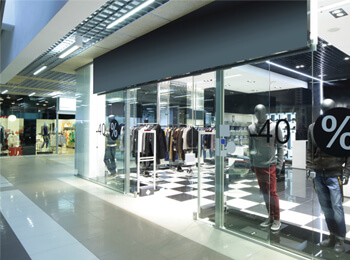 EFS puts in the work, time and time again, to help your building always look its best. Floors, glass, mirrors, upholstery, air ducts, restrooms, fixtures—they all shine by the time our crew has left your location.
It's all about leaving a lasting impression. And there's no better way to do that than to flaunt a spotless facility.
Floor cleaning that will help your brand image shine.
No matter what the weather is like or where you are located, EFS has the expertise needed to customize a floor program that works for you.
We align our cleaning frequency to take into consideration everything from floor type and foot traffic to geography and brand image.
Our floor maintenance/cleaning crews are quick, reliable, understand the specifics and composition of the latest flooring materials and cleaning chemicals. They are also capable of providing new, eco-friendly, Leadership in Energy and Environmental Design (LEED) treatments whenever required or requested.
We don't just polish your floors; we polish your brand image.