COVID-19 Response and Support
The current health crisis continues to evolve and we're here to help support your building systems' needs, while helping to maintain the health and safety of your buildings and its occupants. This page will provide some guidance on our perspective and how we can support you during these uncertain times.
COVID-19 RESPONSE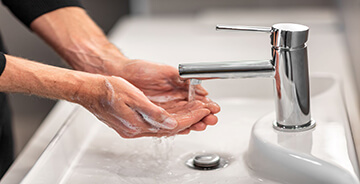 Read how EMCOR Facilities Services is addressing the COVID-19 outbreak and our actions to help mitigate its impact and reduce the spread of the virus.

LEARN MORE.
OCCUPANCY SOLUTIONS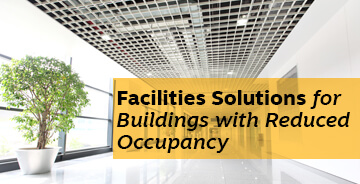 When a change in building occupancy happens quickly or is unplanned, we can help ensure your building operates as efficiently as possible with a reduced occupancy load, while saving you money and giving you peace of mind.

LEARN MORE.
MULTI-SITE SOLUTIONS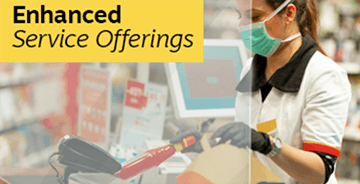 From more frequent cleaning and maintenance to the installation of sanitizing stations and cashier partitions, to all of the services in between, we can help multi-site portfolios adapt to the changing requirements of your locations.

LEARN MORE.
HVAC / IAQ Solutions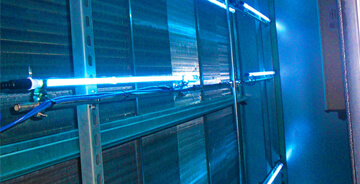 We offer a full-suite of services aimed at improving the health and productivity of your facility, ranging from routine HVAC maintenance and filtration to the latest in ultra-violet (UV-C) technology and patented ionization products.

LEARN MORE.
DISINFECTING SOLUTIONS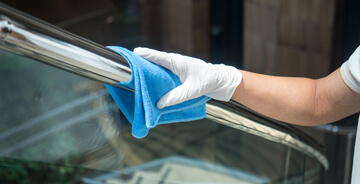 EFS can customize a cleaning and disinfecting program specifically designed to promote the health of your facility occupants by helping to curb the spread of germs, viruses, and infectious diseases.

LEARN MORE.
WHITE PAPER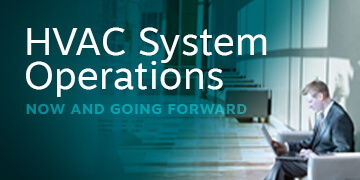 Read our white paper: HVAC System Operations, Now and Going Forward that shares various ways to operate, maintain, service, and improve HVAC systems to help promote the health and safety of your building's occupants and mitigate the impact the current health crisis is having on your businesses.

LEARN MORE.